Once upon a time there was a girl, who had an older sister, who liked to excavate through her mothers' old things.
Well, one day (two weeks ago) this older sister- let's call her Ray- was doing her usual rummaging when
ALL OF A SUDDEN
she found
TWO. VINTAGE. CHANEL. SCARVES.
Brimming with excitement like a cup of fluid at a water cooler convention,
she ran to her younger sister- we'll call her Shay- to share her great finds!
Shay, seeing these scarves, straightaway thought of her two friends Rebecca and Leetal, and their new blog
darndailyduds
.
As fast as her two opposable thumbs could type, she shot over a text with the gracious offer of letting the two use these new-found scarves in a post on
darndailyduds
.
This is that post.
(shirt: Brandy
♥
Melville
, jeans:
BDG)
Way to Wear #1
Tie to your bag for a subtle pop of color and to get another texture and flow involved for some visual interest.
(briefcase: flea market, scarf: vintage Chanel)
accessories
(necklace: gift,
bracelets: mom's,
heels: Jeffery Campbell)
Way to Wear #2
Impromptu headscarf!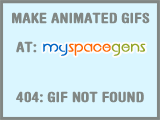 (photo credits: as usual, Ruthie Solomon)
- Rebecca
p.s. Stay tuned for Leetal's part two tomorrow!